Local. Trusted. Family Owned.
Pressure Washing Algonquin, IL
Top-Rated
Pressure Washing in Algonquin
Since your home is one of the best investments you will ever have to make, ensuring it is in the best possible shape should be at the top of your agenda. Pressure washing the exteriors of your properties comes with many benefits, such as increasing their value. Yet, the only way to enjoy such benefits is by hiring a reputable contractor for cleaning purposes. To get quality pressure washing in Algonquin, IL, and the surrounding areas, call Natures Elements. We have been providing pressure washing services for years and know the ins and outs of pressure cleaning. Since we are a local family-run company, we value our clients, treating them as our own. Trust we will be more than ready when you call, despite potential challenges. Call and book our services today to work with the best.
Why do we consider ourselves the best contractor offering pressure washing services in Algonquin, IL, and the surrounding areas? For one, expect nothing but quality services. We use superior equipment and cleaning solutions to clear all the dirt and grime off your property. Secondly, we will send you the best technicians for the job. Our technicians have the training, insurance, skills, and experience to provide you with lasting power-washing services. We also offer cleaning services for various surfaces and materials. We provide concrete cleaning and roof cleaning services no matter the materials. Fourth, we use environmentally friendly cleaning solutions to protect any plantations around your property. Fifth, our services are affordable, and we will provide you with an estimate before we start cleaning. Finally, we are always available and ready to get to work. Call us today for quality pressure cleaning in Algonquin, IL, and the surrounding areas.
Searching for Algonquin
Pressure Washing Near Me?
Our pressure washing services involve our technicians using high-pressure water to rid your property of algae, dirt, and other unwanted materials. We offer cleaning services for both commercial and residential properties. Some of our services include patio washing, driveway cleaning, deck cleaning, and many more. No matter the size of your property, small or large, it should take us a few hours to clear off the dirt. The cleaning also rids your property of mold and mildew, which can cause damage to your building materials or yield health hazards.
Many benefits come with Algonquin pressure washing near-me services. For one, it prolongs the lifespan of your building materials. For instance, cleaning your roof will ensure the materials remain viable for a long. It also boosts the curb appeal of your property, making it stand out. Third, it increases the value of your property. If you plan to put your property up for sale or renovations, begin by pressure cleaning its exteriors. Fourth, it clears dirt and grime, which could cause health problems for you and your family. Finally, it helps you save on the money you would have spent on repair in the event mold, dirt, or grime lead to damages.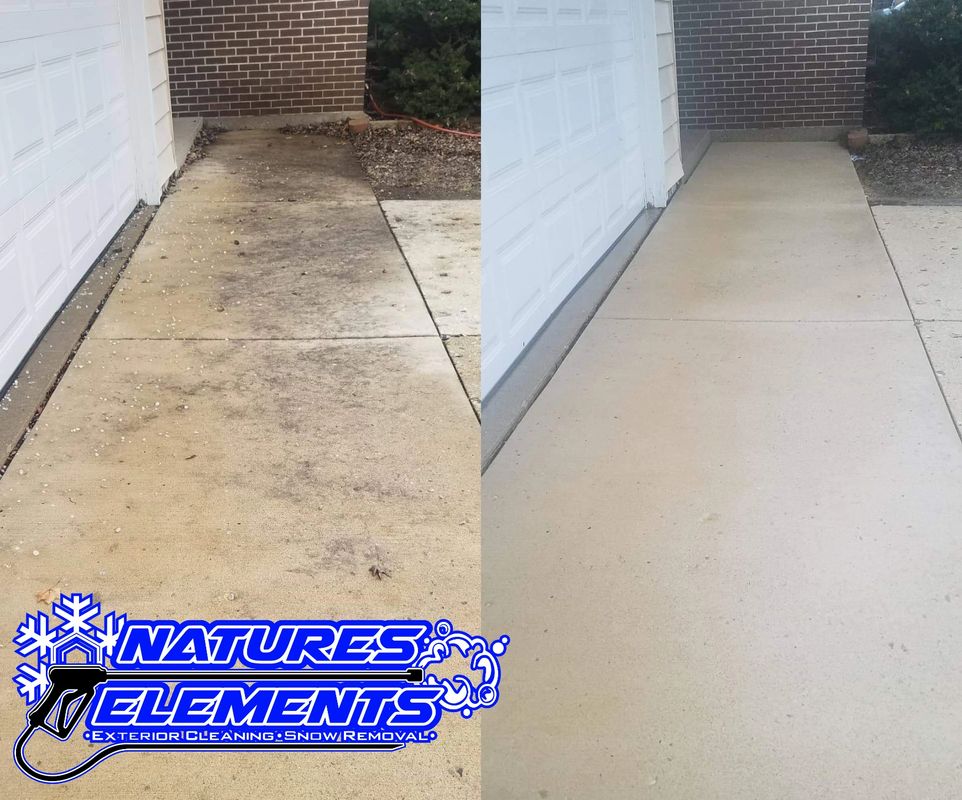 We hired *COMPANY NAME* for *SERVICE* and couldn't be happier with their service! From start to completion they were professional, on time, friendly, and were a pleasure to work with.
We couldn't be happier after the *SERVICE* service from *COMPANY NAME*. We will definitely be hiring them again in the future.
*COMPANY NAME* did an amazing job on our home. We would definitely recommend this company to anyone looking for professional *SERVICE*!
I highly recommend *COMPANY* to anyone who's looking for *SERVICE*. They were very thorough and reasonably priced as well!
Local. Trusted. Family Owned.
Expert Pressure Washing Services Algonquin, IL Residents Trust
Call Today for Pressure Washing
in Algonquin, IL!
With a population of 29,700 in 2020, Algonquin, IL, is one of the best places you can visit in the county. Check the following sites when in the areas Old Town District, Riverfront Park, Cornish Park, Randall Oaks Zoo, Scorched Earth Brewing Company, Fox River Trail, Towne Park, Fox Valley Pottery, Brunner Family Forest Preserve, Randall Road, Exner Marsh Nature Preserve, Bowlero, and Fox River Shores Preserve.
When looking for quality power washing near me, call Natures Elements. We are best at what we do and would love you to be a part of our growing success stories. Our services are customer oriented, with the aim of our business to satisfy all our customers' needs to the fullest. We can provide you with before and after photos of our previous successful project as an indication; you are in safe hands. Call and schedule our services today to get the chance to upgrade your property.