Local. Trusted. Family Owned.
The Holiday Lighting Experts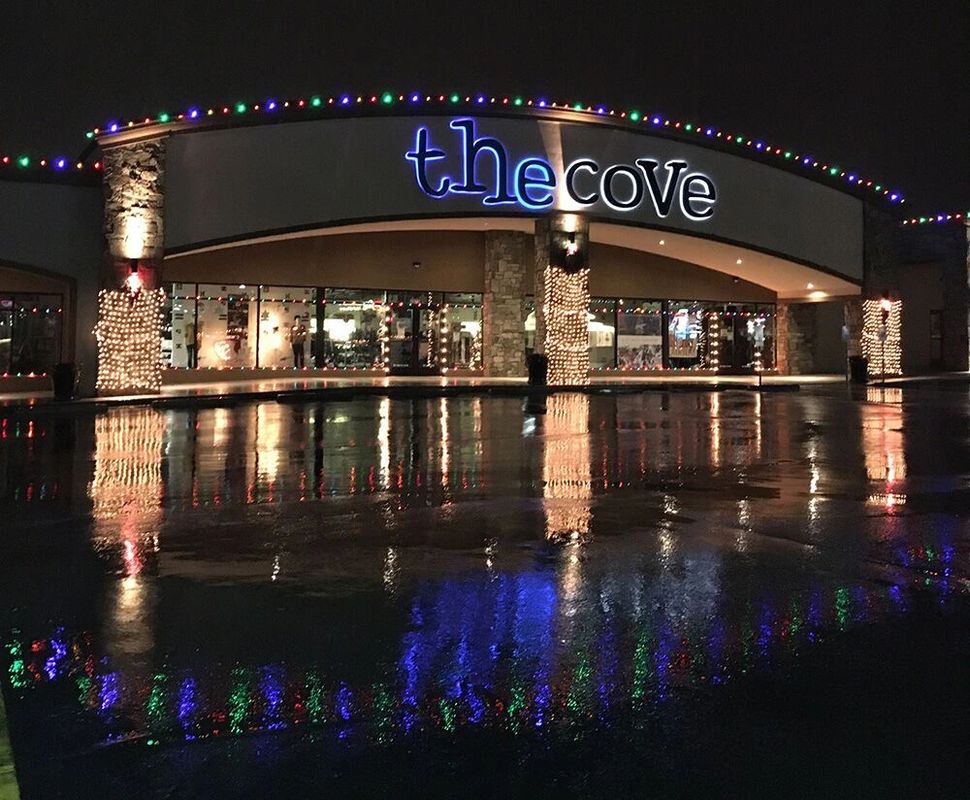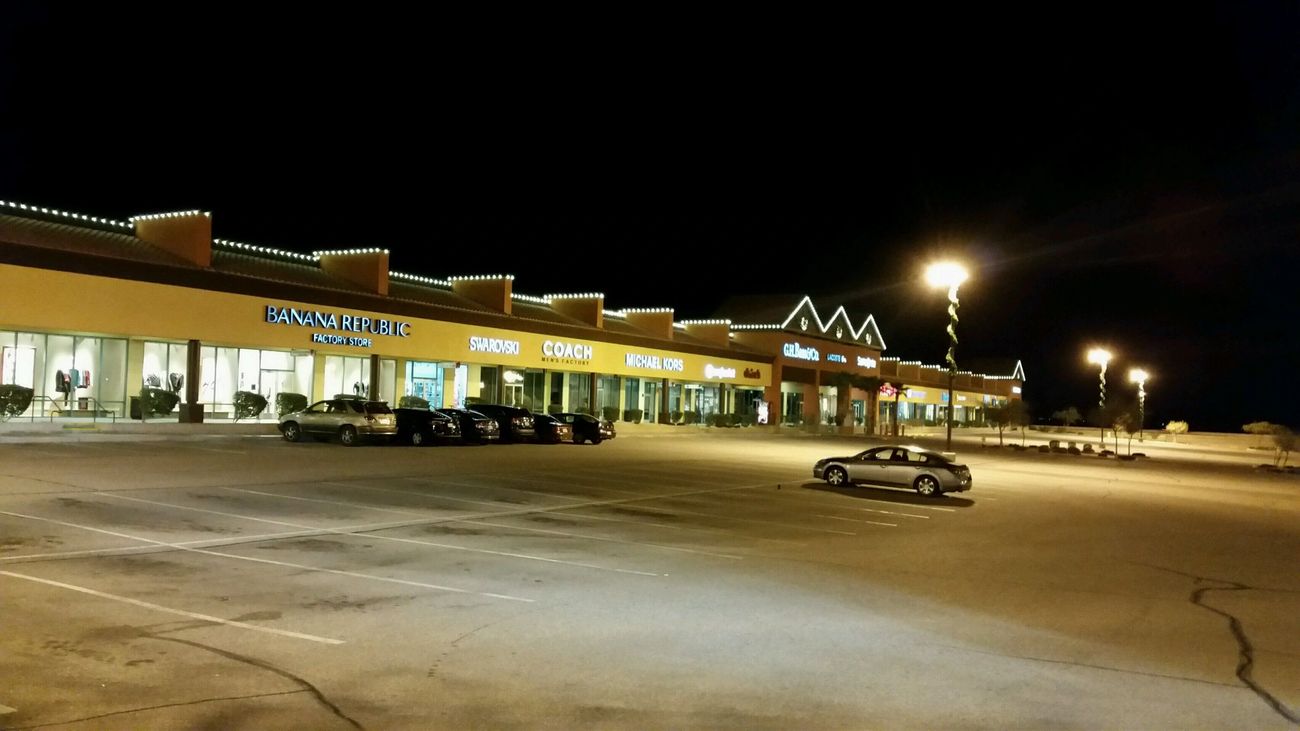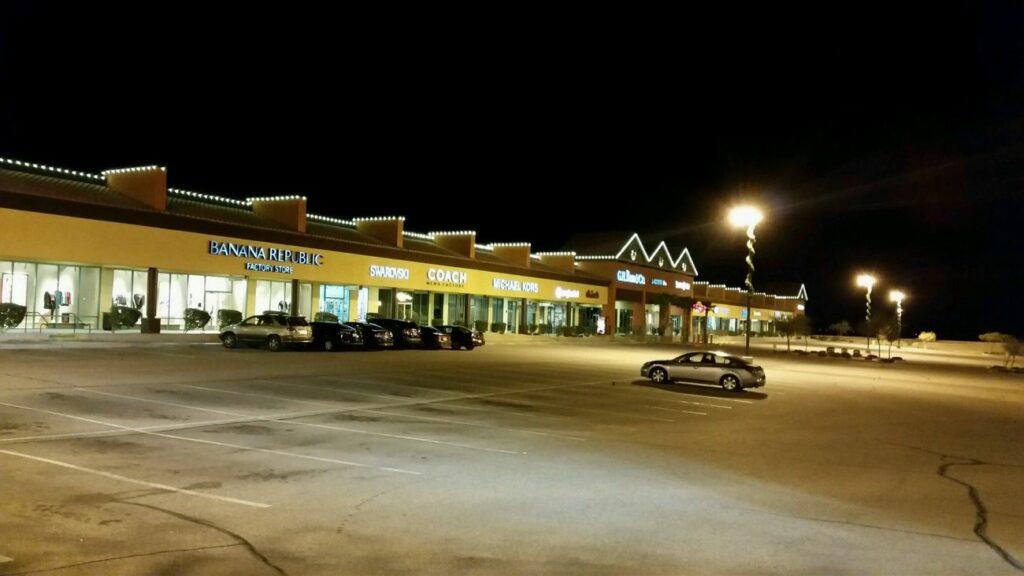 Top-Rated
Holiday Lighting
Depending on when you're reading this, the holiday season may be soon approaching or already in the rearview mirror. But, even if the holiday season has passed, that doesn't mean you can't make plans for the upcoming season ahead of time.
When it comes to decorating for the holiday season, many homeowners love to decorate with twinkling lights. But, let's face it: hanging up Christmas lights isn't always the easiest task. Mix this with being on a ladder in the cold weather and there have never been as many reasons why you should hire a professional holiday lighting company.
The team at Natures Elements is proud to offer comprehensive holiday lighting packages for Chicagoland residents. After you call us, we'll meet with you to discuss a design that fits your vision and budget. Best of all, this design consultation is completely free. Not sure what you want? No worries. We can create a beautiful holiday lighting display for you.
Once we agree on the design, we'll arrive at your property and install them. Every member of our holiday lighting installation team is fully trained, so you can trust that you're only getting the very best service Natures Elements has to offer. If a bulb blows out or a snowstorm knocks your lights off your home, just give us a call and let us know. We'll come out to your property within 48 hours and re-hang your lights or make the necessary repairs.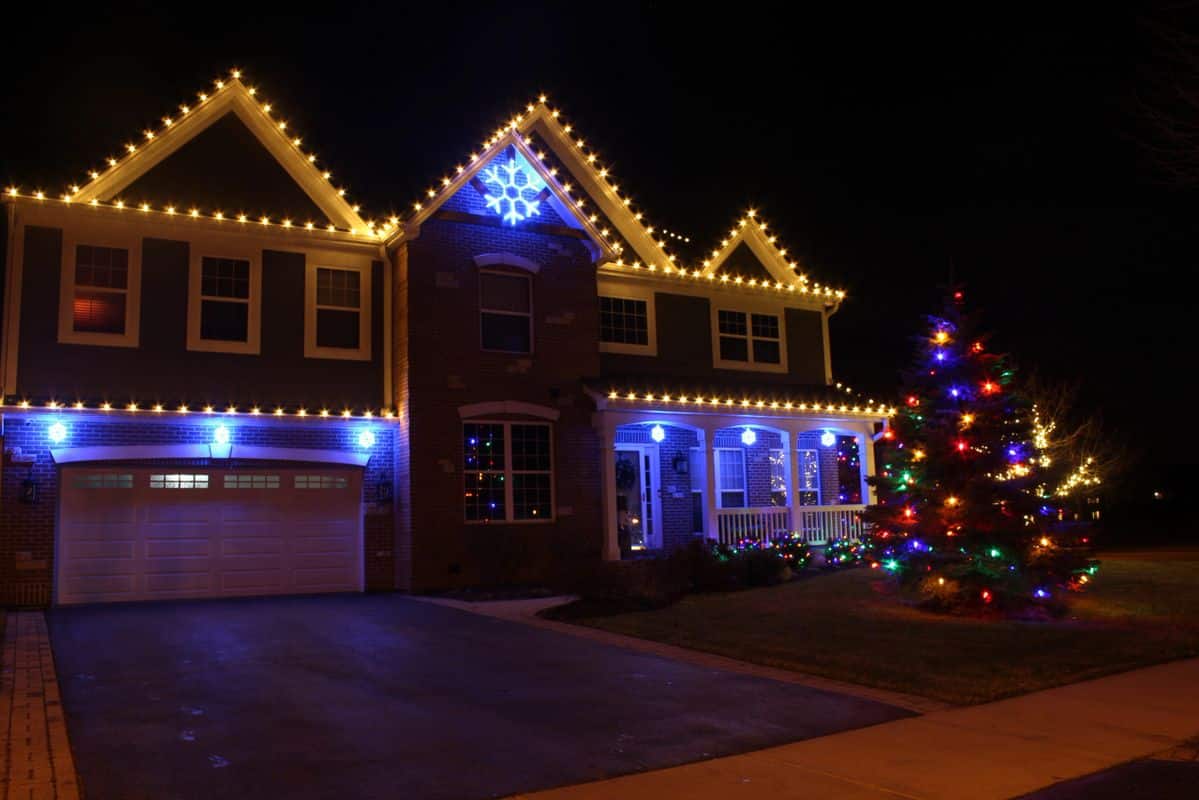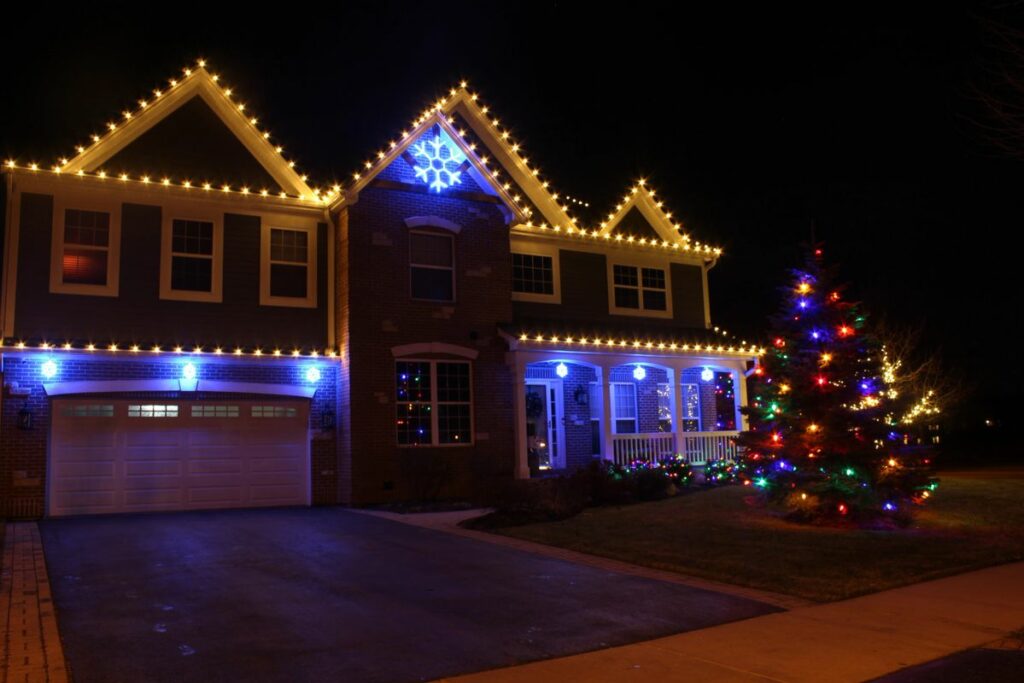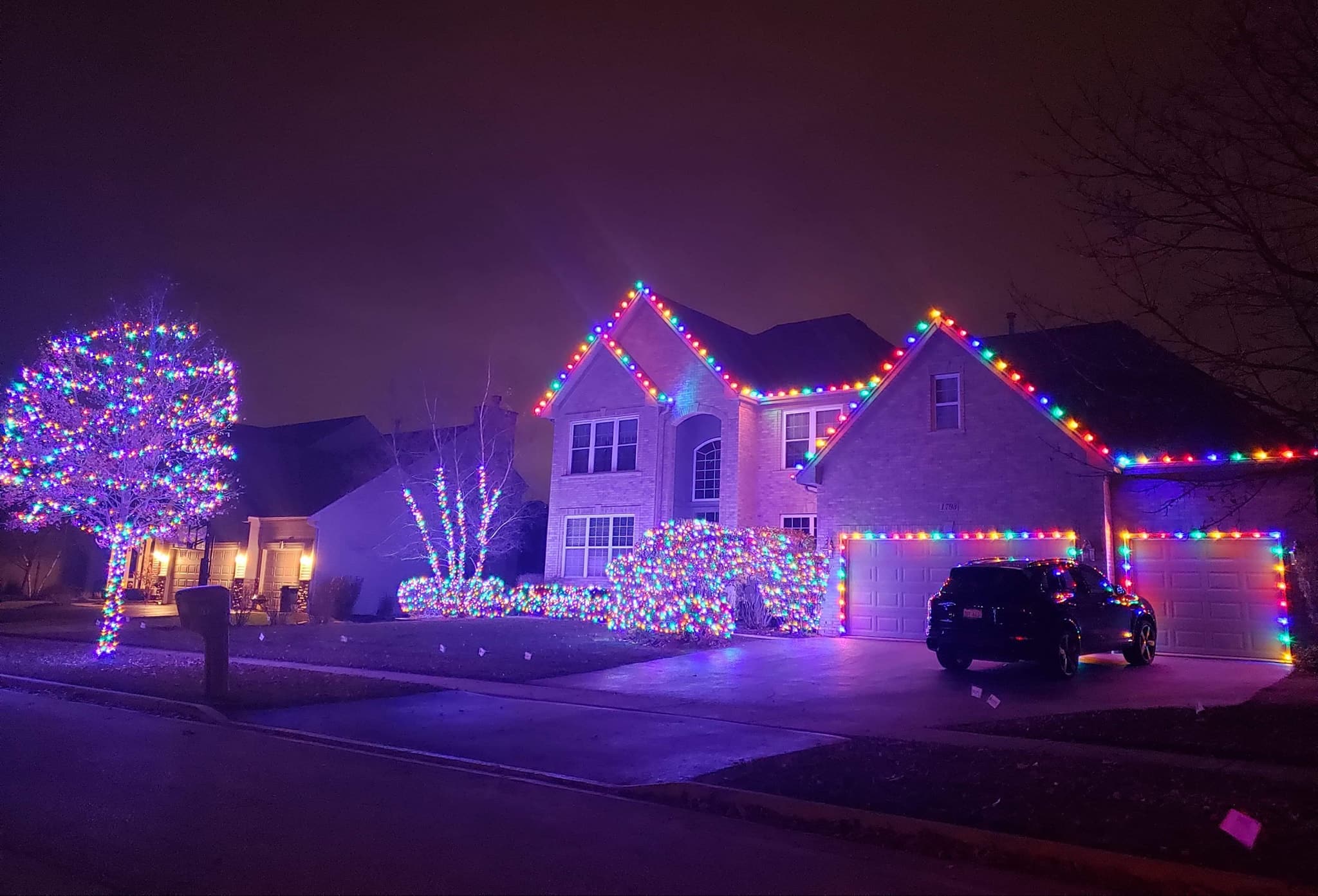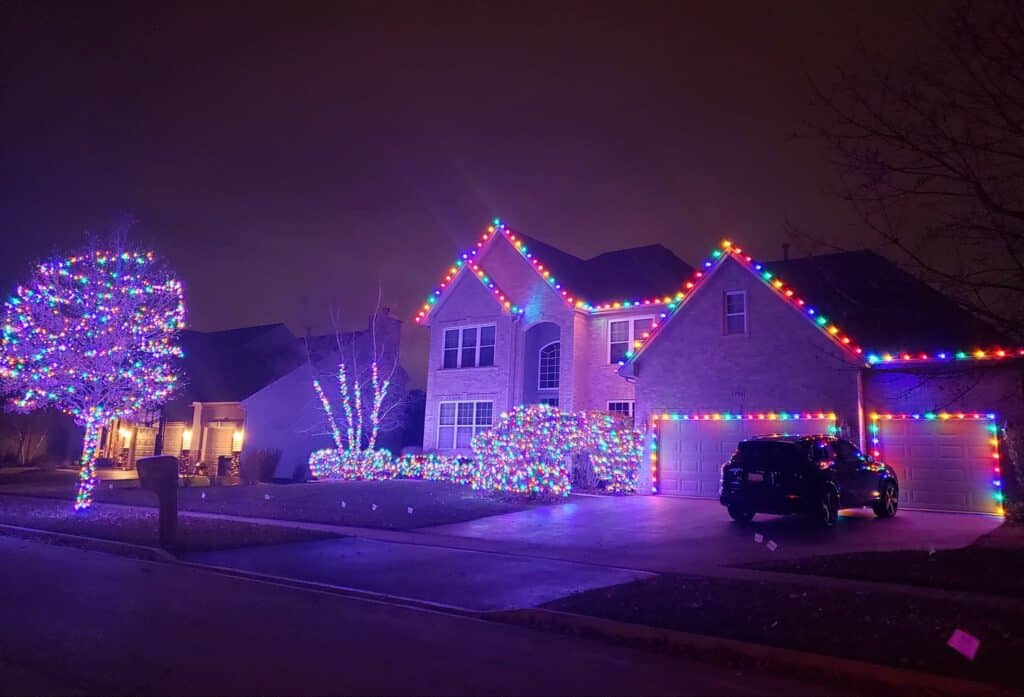 We hired *COMPANY NAME* for *SERVICE* and couldn't be happier with their service! From start to completion they were professional, on time, friendly, and were a pleasure to work with.
We couldn't be happier after the *SERVICE* service from *COMPANY NAME*. We will definitely be hiring them again in the future.
*COMPANY NAME* did an amazing job on our home. We would definitely recommend this company to anyone looking for professional *SERVICE*!
I highly recommend *COMPANY* to anyone who's looking for *SERVICE*. They were very thorough and reasonably priced as well!
Local. Trusted. Family Owned.
The Holiday Lighting Pros
Once the holiday season is over, we'll come back out and take down your display. Weather permitting, our light removal services are available from January 4-30th of each year.
Generally speaking, it should only take a few hours for us to complete the job. If there are specific times that work best for you, just let us know and we'll work around your schedule. At Natures Elements, we understand how time-consuming hanging Christmas lights can be. If you want to lighten your load this holiday season, give us a call and make an appointment. We're happy to help you bring your Christmas vision to life!