Local. Trusted. Family Owned.
The House Washing Experts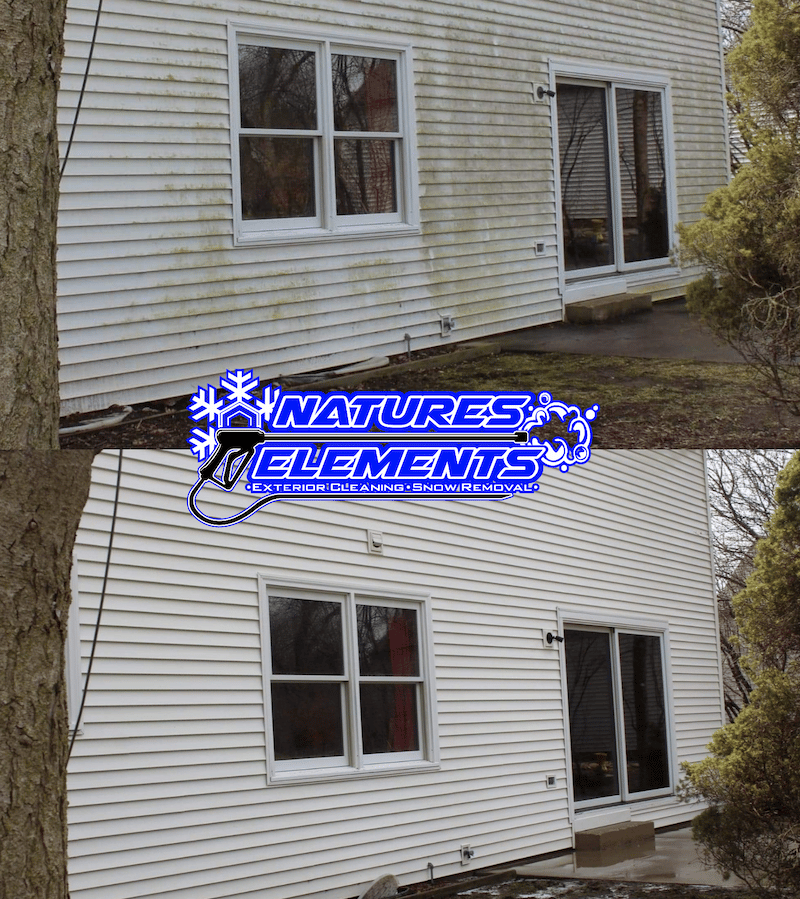 Wishing the outside of your house could look cleaner? With professional house washing, you can! House washing – also sometimes referred to as soft washing – is a popular type of cleaning method that can remove difficult stains caused by rust, dirt, and algae from the exterior of your home's surface.
While cleaning the outside of your house is necessary, it's not always easy or even practical for you to do it yourself. Whether due to your home's tall heights or your lack of proper cleaning tools or equipment, soft washing is best left to the professionals at Natures Elements.
Not only do we have the proper equipment such as hoses, ladders, and cleaning solutions, but we have the experience needed to ensure that your home doesn't get damaged in the process. Some companies who claim to be able to clean your house may use a method called pressure washing, which uses a strong, high-pressure stream of water. While this can be effective in removing dirt, it may be too harsh to use around your windows or roof shingles, resulting in breakage. Furthermore, pressure washing doesn't always get down to the surface.
Soft washing isn't like this. This cleaning method uses a low-pressure stream of water and cleaning solution to wipe away leftover dirt, rust, mold, algae, and mildew. It can even clear off chipped paint, nests, and cobwebs.
We hired *COMPANY NAME* for *SERVICE* and couldn't be happier with their service! From start to completion they were professional, on time, friendly, and were a pleasure to work with.
We couldn't be happier after the *SERVICE* service from *COMPANY NAME*. We will definitely be hiring them again in the future.
*COMPANY NAME* did an amazing job on our home. We would definitely recommend this company to anyone looking for professional *SERVICE*!
I highly recommend *COMPANY* to anyone who's looking for *SERVICE*. They were very thorough and reasonably priced as well!
Local. Trusted. Family Owned.
It not only removes surface-level stains, but it can kill things like mold at the source, so you won't have to worry about subsequent damage or the onset of allergies or mold-related ailments or symptoms.
The length of time it takes to soft wash a home will depend on the size of your property and the severity of the damage, but you shouldn't expect it to take more than a few hours. If you're ready to move forward with professional soft washing services in Grayslake or Barrington, IL, call Natures Elements. All of our residential house washing services come highly rated. We proudly offer free estimates, as well. We look forward to working with you soon so you can experience the Natures Elements difference.
Here are a few cities we offer our House Washing services in: