Local. Trusted. Family Owned.
House Washing Grayslake, IL
Top-Rated
House Washing in Grayslake
Chances are, you've heard the term house washing before, but what exactly does that mean? Exterior house washing – also, sometimes referred to as exterior house cleaning – is a popular type of cleaning method specifically designed to gently wash away dirt, grime, and bacterial buildup from the outside surface of your Grayslake home.
If you're looking for top-grade Grayslake house washing near me, go ahead and give the pros at Natures Element a call at (815) 347-3193. A member of our staff is available to answer any questions you have about our siding wash services and to offer you a free quote.
Professional house washing usually employs a specific cleaning technique called soft washing. Whereas pressure washing uses a heavy stream of water, soft washing uses a low-pressure stream of water to blast away dirt and mold. Furthermore, this cleaning method is typically considered safer to use on your home as opposed to pressure washing.
Searching for Grayslake
House Washing Near Me?
While pressure washing is great, it doesn't always get down deep. So, if your home is caked in a heavy layer of dirt, mold, or other bacterial growth, it may only be cleaning the surface, not the problem itself. A professional house wash that uses low pressurized water gets down to the problem areas, washing away bacteria that are not always seen by the naked eye. This means that you're simultaneously combating potential mold and mildew growth that, if otherwise left untreated because it wasn't visible, can lead to structural damage and extensive (and expensive) repairs.
One of the most common questions we receive is whether or not soft washing is safe to use on all building materials. After all, homes come in different styles, so you want a house washer that will be just as effective on paint as it will be on brick, concrete, or vinyl siding. The good news is that, yes, the house siding cleaner we provide here at Natures Elements is safe enough to use on all types of exterior surfaces. 
Furthermore, you can feel good about this type of cleaning because we use biodegradable chemicals to clean the outside of your house. If you want to experience the difference Natures Elements can make on your home, please contact us at (815) 347-3193 to schedule an appointment and let us know what you need. We're happy to provide several services at once.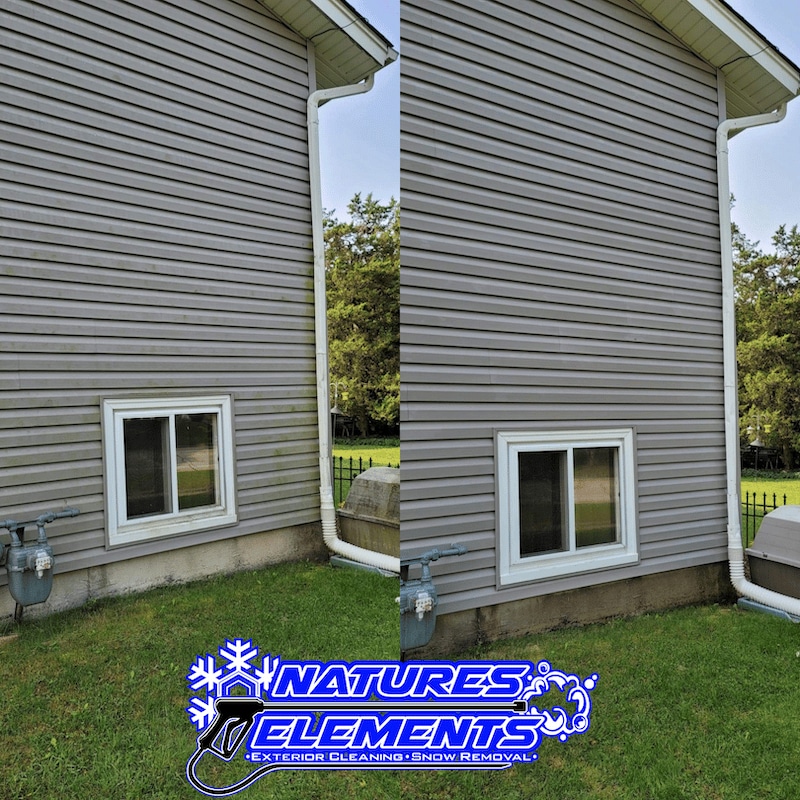 We hired *COMPANY NAME* for *SERVICE* and couldn't be happier with their service! From start to completion they were professional, on time, friendly, and were a pleasure to work with.
We couldn't be happier after the *SERVICE* service from *COMPANY NAME*. We will definitely be hiring them again in the future.
*COMPANY NAME* did an amazing job on our home. We would definitely recommend this company to anyone looking for professional *SERVICE*!
I highly recommend *COMPANY* to anyone who's looking for *SERVICE*. They were very thorough and reasonably priced as well!
Local. Trusted. Family Owned.
Expert Exterior House Washing Grayslake, IL Residents Trust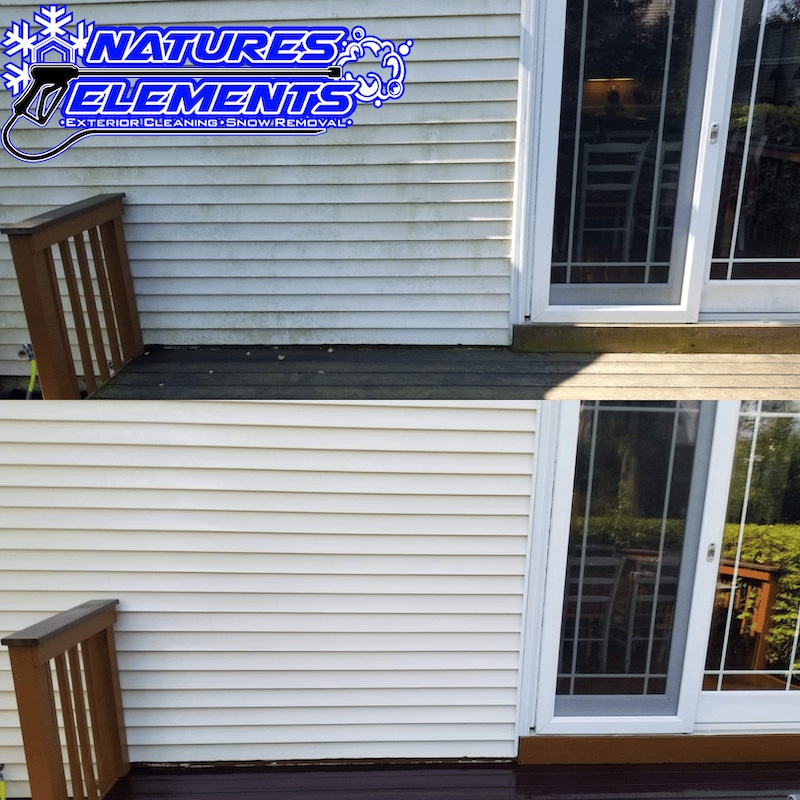 Call Today for House Washing Services
in Grayslake, IL!
Professional soft washing can also increase the value of your home by as much as $15,000. If you're looking to sell your home or plan to sometime over the next decade or so, investing in this kind of cleaning service is an easy way to put more money in your pocket. Between combating disastrous mold growth, increasing property value, and simply looking better, there are so many reasons you should invest in professional soft washing. 
And the team at Natures Elements is happy to help. Get started today by getting a free quote or scheduling your exterior house cleaning services today: (815) 347-3193. In the meantime, we welcome you to check out our reviews on our website to see what former clients have to say about our top-rated cleaning services.