Local. Trusted. Family Owned.
The Exterior Service Experts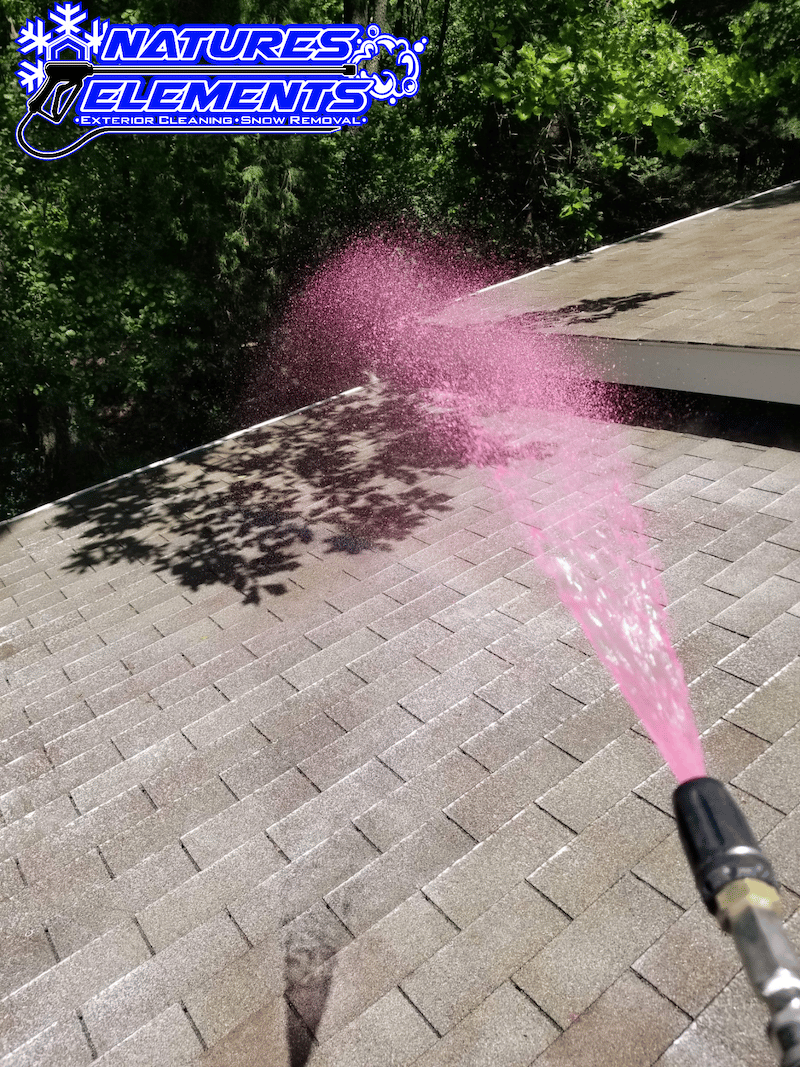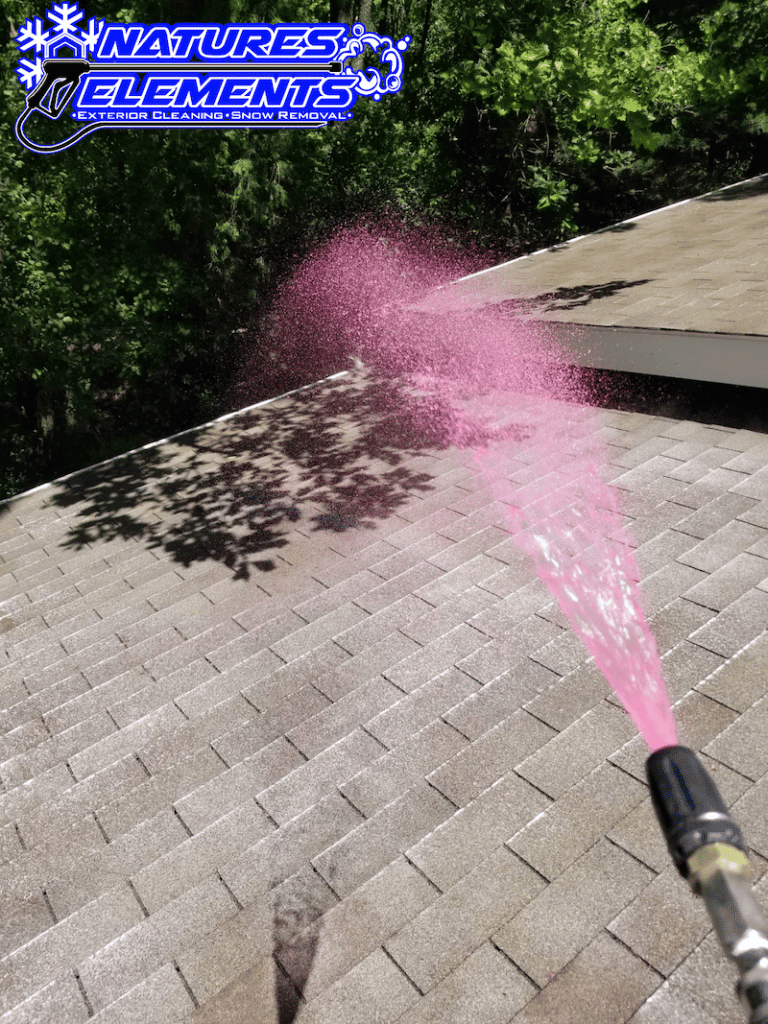 Top-Rated
Exterior Cleaning
Your home was a huge investment, so taking care of it is important to keep it in good shape. Not only does routine maintenance help keep the look of your home, but it also helps to keep it structurally sound. Unsightly growth like moss and mold can eventually rot away your roof shingles, resulting in a roof collapse or costly damage. This is just one example!
Rust, mildew, and algae all can take a detrimental toll on your home. If you're looking for ongoing residential washing services in Barrington, Cary, or Crystal Lake, IL, the technicians at Natures Elements can help. 
Soft Washing Company
Local Residents Trust
All of our services come highly rated. All of our professionals are highly trained to provide the services mentioned above safely and efficiently. We welcome you to check out our reviews on Google, as well as before-and-after photos of our services on our Facebook Page. We understand that you may require multiple house maintenance or services at once such as Christmas light installation and snow removal at the same time. Or, you may want to get a professional roof cleaning along with your house washing. 
Booking the team at Natures Elements for multiple services is as easy as clicking a button. All you have to do is check off which services you'd like to get from us, along with your name, and contact number, and submit your request. We'll coordinate with you on the best time to come out and provide those services. Or, if you prefer, go ahead and give us a call to get started.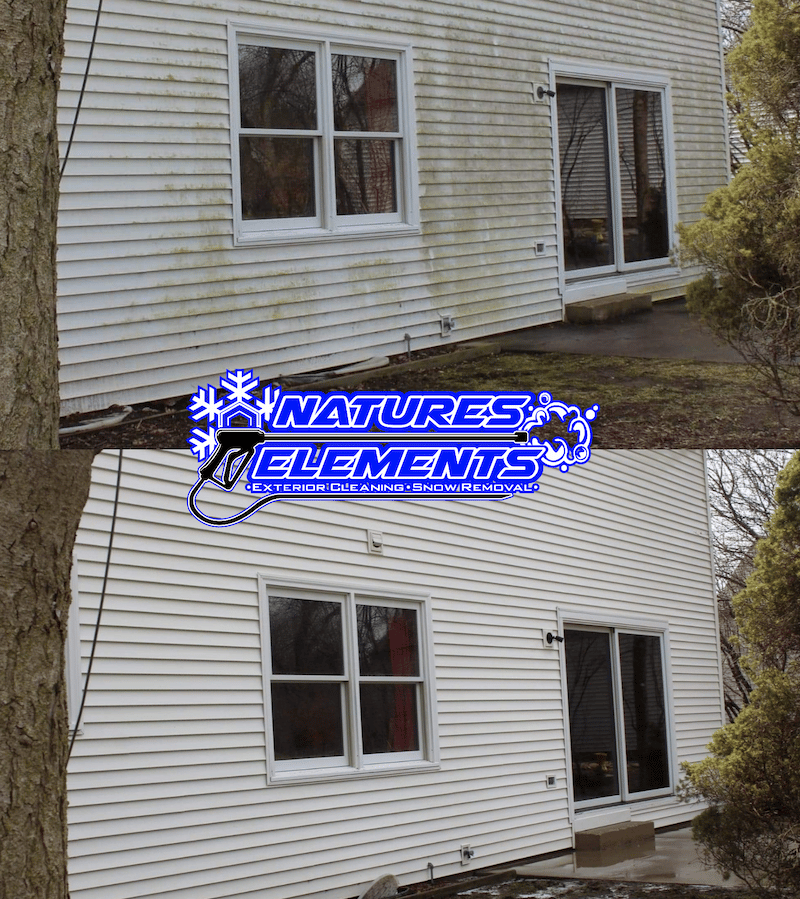 We are Natures Elements. Whether you need our top-rated house washing or gutter cleaning, we've got you covered. We are proud to offer our services to Woodstock, IL, and the surrounding areas. 
Pressure washing is a popular cleaning method that can make your property, along with your back patio or driveway look brand new again.
Get Started!
House washing is a popular type of cleaning method that can remove difficult stains caused by rust, dirt, and algae from the exterior of your home's surface.
Get Started!
Our trained technicians use a low-pressure stream of water to remove dirt, moss, and other types of algae from the surface of your roof.
Get Started!
By regularly clearing out your gutters, you not only offset unwanted repairs and expenses but also extend the life of your gutters. 
Get Started!
All of our rust removal services come highly rated throughout the state, and we only use cleaners that are designed to get out the toughest stains.
Get Started!
Every member of our holiday lighting installation team is fully trained, so you can trust that you're only getting the very best service Natures Elements has to offer. 
Get Started!
Snow removal often requires much more than just shoveling snow off your property. That's why we're also proud to offer other snow-related services such as snow plowing, ice removal, snow blowing, and salting the area so that your customers don't slip and fall on the way into your store.
Get Started!
Local. Trusted. Family Owned.
Exterior Cleaning Done right
Up to...
***First Time Clients Only!

Just Click "Get A Quote!"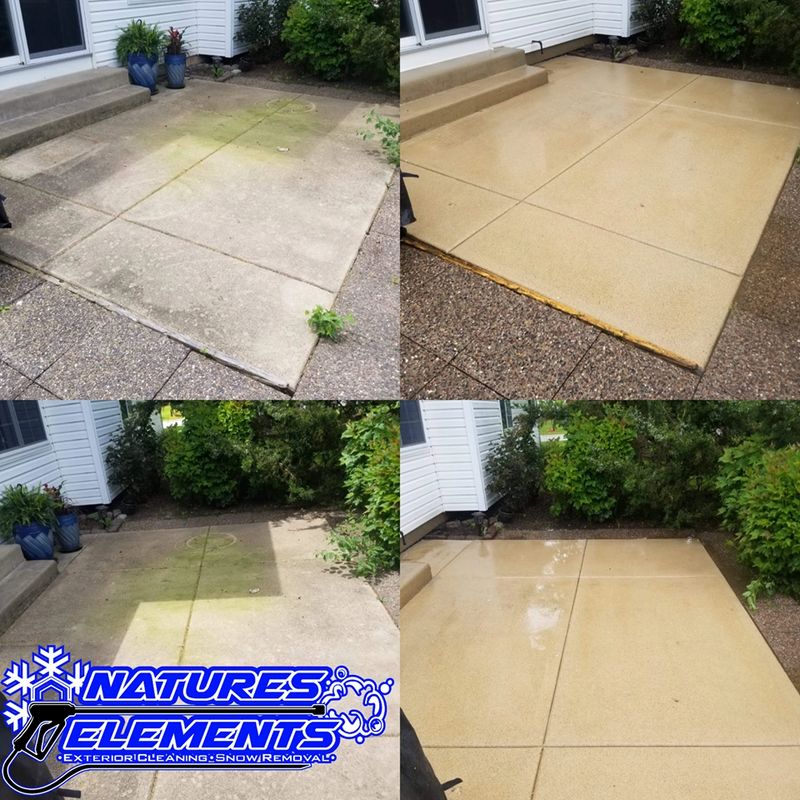 Call Today
for Professional Exterior Services!
When you hire a technician from Natures Elements, you can count on us to get the job done right the first time. One call to us for professional house washing can not only make your home look fresh all year long, but it can increase the value of your home by up to 10 percent. So, if you're looking to sell your home or plan to list it on the market shortly, hiring us for these services is an easy way to get more money for your beautiful property. Natures Elements is proud to offer residents of Grayslake and Chicagoland free estimates on our services, so you can make the best choice at the onset.
Our house washing and gutter cleaning services also extend to those residing in Cook County, McHenry County, and Lake County, Illinois. Call Natures Elements today to receive a free estimate on our top-rated pressure cleaning and snow removal services or to book your next appointment. There's no better way to keep your house looking its best than with a call to Natures Elements.