Local. Trusted. Family Owned.
House Washing Palatine, IL
Top-Rated
House Washing in Palatine
As a homeowner in Palatine, IL, you take the time to make sure the inside of your home is tidy. While you may also take care to keep the outside of your home manicured, the reality is that no one really has the time or equipment to wash the exterior of their house. That's why, when homeowners in Palatine, Illinois want to clean the outsides of their homes, they turn to the professionals at Natures Elements.
House washing is exactly how it sounds, but the correct methods must be used. For example, you want to use a cleaning method and solution that will be gentle enough on the building materials but won't damage the windows on your house. At Natures Element, our team of technicians uses a method called soft washing. Soft washing uses a gentle stream of water and a water-based, biodegradable cleaning solution to wash away dirt, grime, and even mold.
Searching for Palatine
House Washing Near Me?
Over time, it's not uncommon for mold to develop on the exterior of a house. However, letting it sit unattended can cause further structural damage to your home. Worse of all, mold can eventually make its way inside your home, putting you and everyone you love at risk of developing a mold allergy or worsening existing respiratory conditions. Our soft washing method not only removes mold but treats it at the source, so it's stopped in its tracks once and for all.
Exterior house washing has a lot of benefits, though, besides killing and removing mold from the outside of your house. The biggest benefit is that it sanitizes the area and removes other types of bacterial buildup such as mildew and algae. It can even wash away cobwebs, which are common on the outsides of houses, as well as any bug/animal nests that may have formed without your knowledge.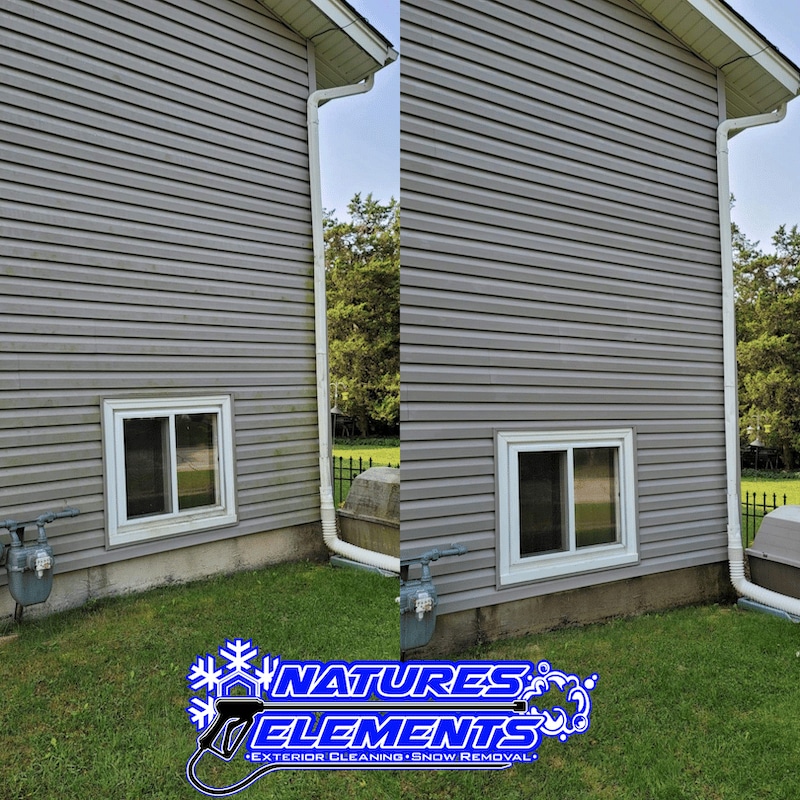 We hired *COMPANY NAME* for *SERVICE* and couldn't be happier with their service! From start to completion they were professional, on time, friendly, and were a pleasure to work with.
We couldn't be happier after the *SERVICE* service from *COMPANY NAME*. We will definitely be hiring them again in the future.
*COMPANY NAME* did an amazing job on our home. We would definitely recommend this company to anyone looking for professional *SERVICE*!
I highly recommend *COMPANY* to anyone who's looking for *SERVICE*. They were very thorough and reasonably priced as well!
Local. Trusted. Family Owned.
Expert Exterior House Washing Palatine, IL Residents Trust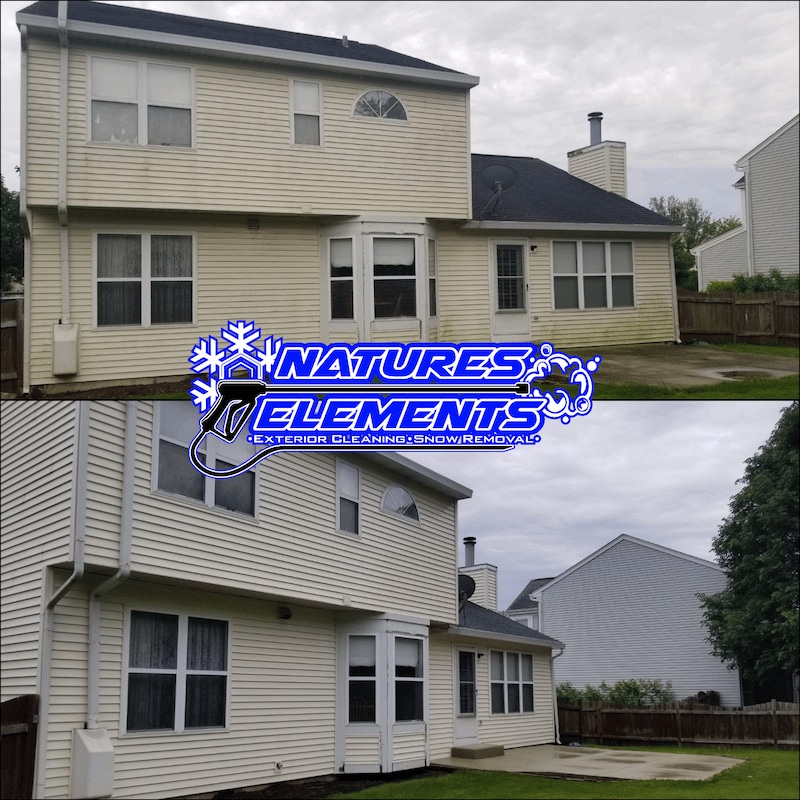 Call Today for House Washing Services
in Palatine, IL!
If you're looking for a cleaner home, look no further than our exterior house cleaning services. Whether you need a professional house wash or siding wash, the staff at Natures Elements can do it all because we've already done it all. We understand the delicate methods that must be used to preserve the integrity of your home, and we provide these services at an affordable rate.
Best of all, a Palatine house washer from Natures Elements can actually increase the value of your home by up to 10 percent. So, if you're about to put your home up for sale on the market, this is a quick, easy, and affordable way to increase curb appeal and interested buyers.
Next time you're in the market for Palatine house washing near me or a house siding cleaner, turn to the best in the business. Turn to Natures Element. Give our team a call at (815) 347-3193 to get a free quote. Our exterior home cleaning services are available when you need them and will keep your Palatine home looking great all 365 days of the year. Don't delay. Experience the difference a soft washing from Natures Element in Palatine, IL can make on your home today.