Local. Trusted. Family Owned.
House Washing Algonquin, IL
Top-Rated
House Washing in Algonquin
Is the build-up of dirt and grime messing up the beauty of your home? Do you believe it is time to clean the exterior of your home? When looking for house washing in Algonquin, IL, and the surrounding areas, the contractor to call is Natures Elements. We provide quality exterior cleaning services, no matter the building materials. We have years of experience in the industry and will use the knowledge to ensure we clear all the dirt off your exteriors. We are a local company and understand the benefits of a clean property. Since our company is family-run, we face the same dirt challenges and are willing to provide you with viable solutions. Call us today for more information or to book us for house washing services.
Why are we the best company of choice for exterior house cleaning services? For one, we have all the necessary house washer equipment to succeed in any project, such as ladders and water hoses. Secondly, we use non-toxic cleaning solutions to ensure no damage to the surrounding plantations. Third, our technicians have years of experience and can clean your property without damage to your building materials. We also use varying cleaning techniques depending on the surfaces we are cleaning. For instance, we use pressure washing when dealing with durable surfaces such as concrete, brick, metal, or stone. We revert to soft washing with softer surfaces such as wood, gutters, glass, and siding wash. Finally, our house cleaning services are affordable and within the market range.
Searching for Algonquin
House Washing Near Me?
Our exterior house washing services cover all aspects of your property. Some of the places we clean include your exterior walls, windows, siding, roof, and gutter, among many more. We will adopt pressure washing or soft washing, depending on the material.
Our house wash services come with many benefits for your property. For one, it prolongs the lifespan of your building materials. For instance, our house siding cleaner services will ensure your sidings remain functional for years. Secondly, it boosts the curb appeal of your property. A clean exterior elevates the design and beauty of your house. It also increases the value of your property in case you plan to sell. Fourth, it helps you save on the money you would have spent on repairs from the damage caused by dirt and grime. Finally, it ensures your exterior surfaces are energy efficient, helping control the temperature within your facility.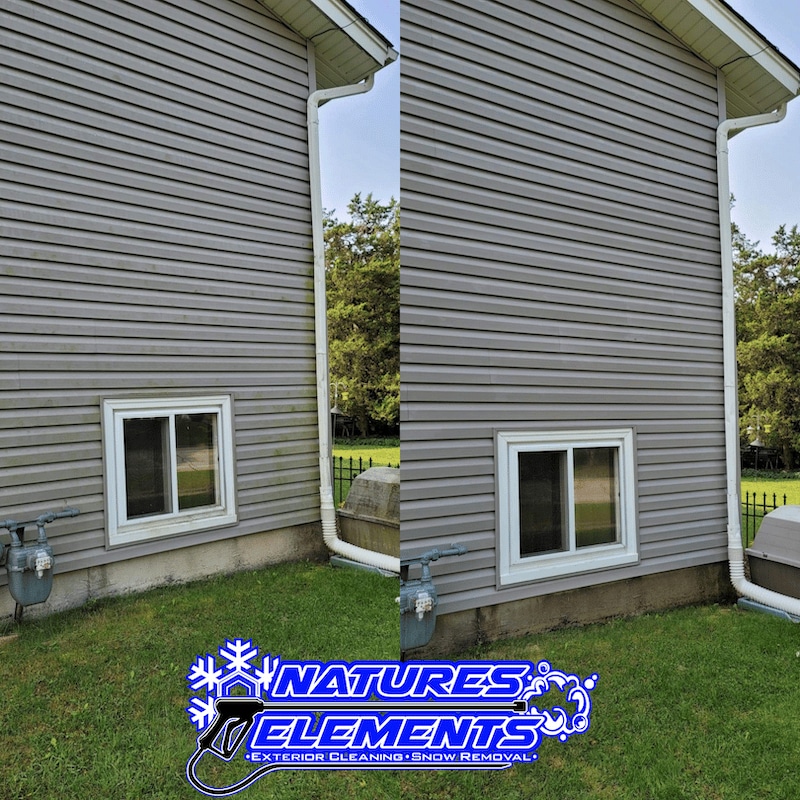 We hired *COMPANY NAME* for *SERVICE* and couldn't be happier with their service! From start to completion they were professional, on time, friendly, and were a pleasure to work with.
We couldn't be happier after the *SERVICE* service from *COMPANY NAME*. We will definitely be hiring them again in the future.
*COMPANY NAME* did an amazing job on our home. We would definitely recommend this company to anyone looking for professional *SERVICE*!
I highly recommend *COMPANY* to anyone who's looking for *SERVICE*. They were very thorough and reasonably priced as well!
Local. Trusted. Family Owned.
Expert Exterior House Washing Algonquin, IL Residents Trust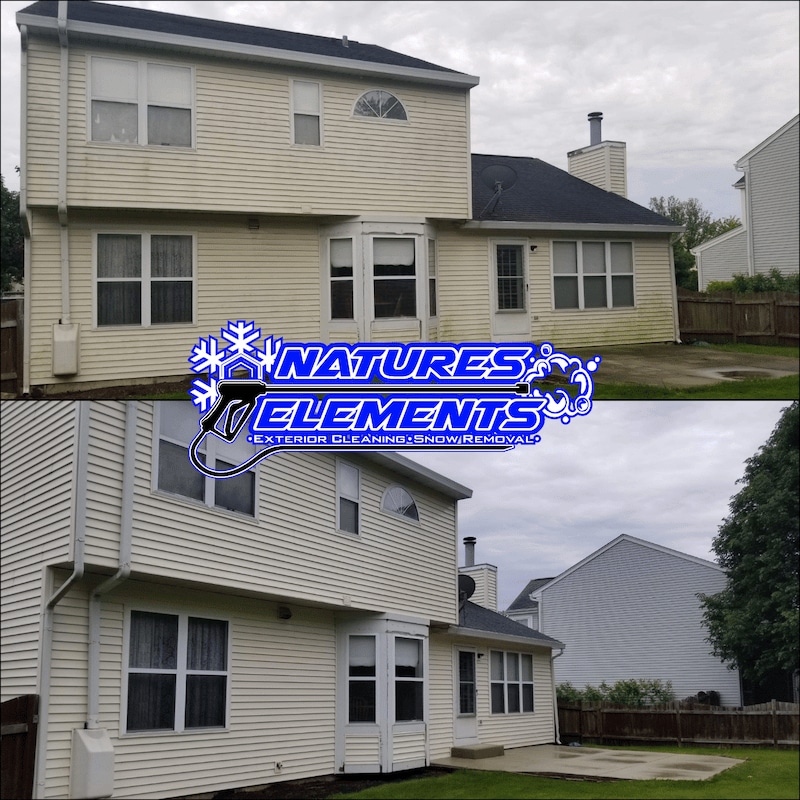 Call Today for House Washing Services
in Algonquin, IL!
A suburb of Chicago located about 40 miles northwest of the loop Algonquin, IL, is one of the best towns in the area. For a feel of the village, visit the following sites: Scorched Earth Brewing Company, Fox River Trail, Towne Park, Fox Valley Pottery, Brunner Family Forest Preserve, Randall Road, Exner Marsh Nature Preserve, Bowlero, Fox River Shores Preserve, Santa's Village Azoosment, and Water Park, and Underground Retrocade.
Call Natures Elements for Algonquin house washing near-me services. We have been in the business for years and will use the knowledge to guarantee quality services. When you call will inspect and provide you with an estimate before cleaning the exteriors of your property. Our cleaning rates are affordable and should be attainable for most property owners. We aim to surpass your expectations and will only leave when you are satisfied. Call us today for more information or to schedule our superior house cleaning services in Algonquin, IL, and the surrounding areas.